It feels like I haven't done a book tag in a while. I've seen this floating around the internet for years, and I finally sat down and did it. It's a super simple and fun tag and I had a lot of fun doing it.
The Unpopular Opinions Book Tag was originally created by the BookTuber, TheBookArcher, so you can go watch that video if you want to. Cue the questions!
Let's do this!
The Throne of Glass series by Sarah Maas. I got halfway through the series and I just could not keep going. I thought the first two books were okay. Then it took me like 3 months to read book 3, and then finally called it quits halfway through book 4.
The Twilight Saga by Stephenie Meyer. I don't care what anyone says, but this is still one of my favorite series. I reread it every few years waiting to see if one day I'll hate it, but so far it hasn't happened. I'm not blind to this series' faults, but I just don't care.
The Summer series by Jenny Han. This is probably one of the most frustrating love triangles I've ever read, which is saying a lot. But we all know she should have ended up with Jeremiah, or alone, because Conrad was literally the worst. But honestly, the entire third book was messy.
Probably non-fiction. I know this isn't even a genre, but it's the only type of book I will not read.
Clary and Jace from the Mortal Instruments whomp. They're both so annoying, I guess that's why they're perfect for each other. And it's not like I hate this series, I kind of like it actually. But this is the perfect example of where the side characters steal the show.
Mackenzie Lee. And honestly, the more time that passes the less I want to read her books.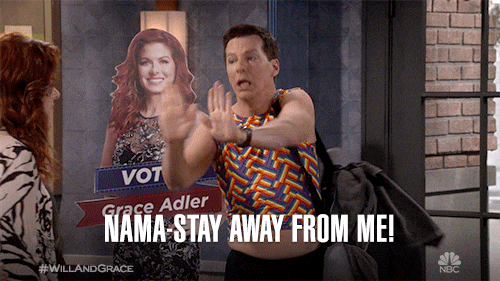 The chosen one trope. Talk about unoriginal. There are a lot of tropes I'm tired of seeing, but I can't think of any book with this trope that I enjoyed.
The Lunar Chronicles by Marissa Meyer. I don't know why, but nothing about this series calls to me. I've seen good reviews, I've seen bad, but ultimately I have no interest in these.
The Perks of Being a Wallflower by Stephen Chbosky. Don't get me wrong, I liked the book. But when I watch the movie, I just feel so much better. Not really sure why, but I think this was perfectly casted.

I tag anyone who wants to do this. Have fun!