What are you currently reading?

The Dark Vault: Unlock the Archive by Victoria Schwab
Imagine a place where the dead rest on shelves like books. Each body has a story to tell, a life seen in pictures only Librarians can read. The dead are called Histories, and the vast realm in which they rest is the Archive. Mackenzie Bishop's grandfather first brought her here four years ago, when she was twelve years old, frightened but determined to prove herself. Now her grandfather is dead, and Mac has grown into what he once was: a ruthless Keeper, tasked with stopping often violent Histories from waking up and getting out. Because of her job, she lies to the people she loves, and she knows fear for what it is: a useful tool for staying alive. Follow Mackenzie as she explores the boundary between living and dying, sleeping and waking, through these two timeless novels, now bound together in this thrilling collection. With stunning prose and a captivating mixture of action, romance, and horror, The Dark Vault delves into a richly imagined world where no choice is easy and love and loss feel like two sides of the same coin.
What have you recently finished reading?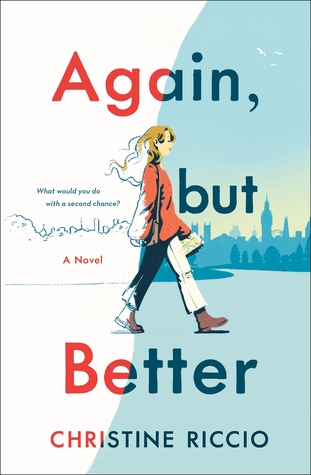 Again, but Better by Christine Riccio
Shane has been doing college all wrong. Pre-med, stellar grades, and happy parents…sounds ideal—but Shane's made zero friends, goes home every weekend, and romance…what's that?
Her life has been dorm, dining hall, class, repeat. Time's a ticking, and she needs a change—there's nothing like moving to a new country to really mix things up. Shane signs up for a semester abroad in London. She's going to right all her college mistakes: make friends, pursue boys, and find adventure!
Easier said than done. She is soon faced with the complicated realities of living outside her bubble, and when self-doubt sneaks in, her new life starts to fall apart.
Shane comes to find that, with the right amount of courage and determination one can conquer anything. Throw in some fate and a touch of magic—the possibilities are endless.
What do you think you'll read next?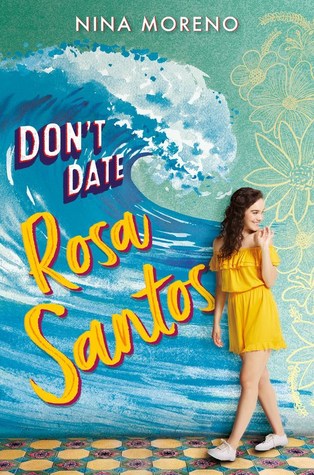 Don't Date Rosa Santos by Nina Moreno
Rosa Santos is cursed by the sea-at least, that's what they say. Dating her is bad news, especially if you're a boy with a boat.
But Rosa feels more caught than cursed. Caught between cultures and choices. Between her abuela, a beloved healer and pillar of their community, and her mother, an artist who crashes in and out of her life like a hurricane. Between Port Coral, the quirky South Florida town they call home, and Cuba, the island her abuela refuses to talk about.
As her college decision looms, Rosa collides – literally – with Alex Aquino, the mysterious boy with tattoos of the ocean whose family owns the marina. With her heart, her family, and her future on the line, can Rosa break a curse and find her place beyond the horizon?