What are you currently reading?

The Enchanter's Soul (The Ellwood Chronicles #2) by Michele Notaro
Many fall as the last enchanter rises…
The first line of the ancient prophecy keeps playing over and over in my head, but I'm afraid to remember the rest. I don't want to think about what's coming for us—what's coming for him. I've been keeping Brinnswick safe for years; I've been keeping my coven safe my whole life; and now I was responsible for keeping Sebastian safe, too. It shouldn't have been a problem, he was my vitmea viramore, after all, and I was used to having the weight of the world on my shoulders.
What Seb doesn't know is that everyone in the magical community is after him—even if they don't realize it yet. They've been looking for him for centuries; not only for him, but for his soul. But they never counted on him having me. I will protect him with my every breath and take down anyone that gets in our way. His soul belongs with me, not in the arms of evil.
What have you recently finished reading?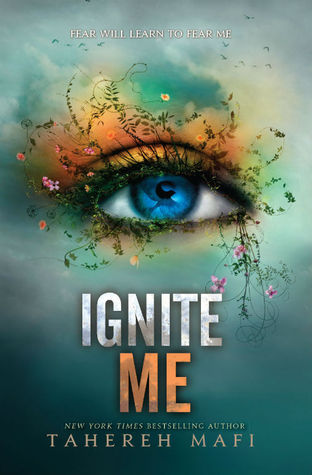 Ignite Me (Shatter Me #3) by Tahereh Mafi
With Omega Point destroyed, Juliette doesn't know if the rebels, her friends, or even Adam are alive. But that won't keep her from trying to take down The Reestablishment once and for all. Now she must rely on Warner, the handsome commander of Sector 45. The one person she never thought she could trust. The same person who saved her life. He promises to help Juliette master her powers and save their dying world . . . but that's not all he wants with her.
What do you think you'll read next?
The Wicked King (The Folk of the Air #2) by Holly Black
You must be strong enough to strike and strike and strike again without tiring.
The first lesson is to make yourself strong.
After the jaw-dropping revelation that Oak is the heir to Faerie, Jude must keep her younger brother safe. To do so, she has bound the wicked king, Cardan, to her, and made herself the power behind the throne. Navigating the constantly shifting political alliances of Faerie would be difficult enough if Cardan were easy to control. But he does everything in his power to humiliate and undermine her even as his fascination with her remains undiminished.
When it becomes all too clear that someone close to Jude means to betray her, threatening her own life and the lives of everyone she loves, Jude must uncover the traitor and fight her own complicated feelings for Cardan to maintain control as a mortal in a Faerie world.