A weekly meme hosted by The Artsy Reader Girl. This week's topic is… Bingeworthy TV Shows/Movies
TV Shows:
1. Brookly Nine-Nine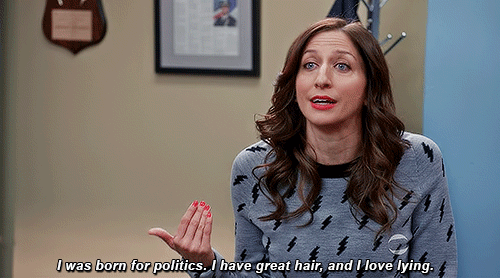 This is one of the best shows currently on TV, no contest. It was rudely cancelled by Fox after season 5 and miraculously resurrected by NBC like 30 hours later. So, this winter please watch Brooklyn Nine-Nine season 6 on NBC. Thx. This show is funny, relatable, diverse, you won't be disappointed! You can watch seasons 1-5 on Hulu.
2. The Good Place
This show is great! The season 1 finale legitimately made me gasp out loud. All the characters are amazing as well as the actors. The actors that play Eleanor, Jason, Chidi, and Tahani have amazing chemistry which makes this such an enjoyable watch. Season 3 will be starting this fall! You can watch seasons 1 & 2 on Netflix.
3. Jane the Virgin
Petra Solano could murder me and I'd say thank you, okay. The last season will be premiering in the new year I think? The family dynamics are A+ and it follows three generations of strong Latina women. This show shows the ups and downs of parenthood, immigration rights, sexuality and religion, I love it! You can watch seasons 1-4 on Netflix.
4. Stranger Things
Why watch this? 1. Creepy af. 2. Good acting??? 3. Cinematic quality 4. It's on Netflix, so no commercial breaks. Unfortunately season 3 has been delayed until next summer, but I'm sure it'll be worth the wait. You can watch seasons 1 & 2 on Netflix.
5. Buffy the Vampire Slayer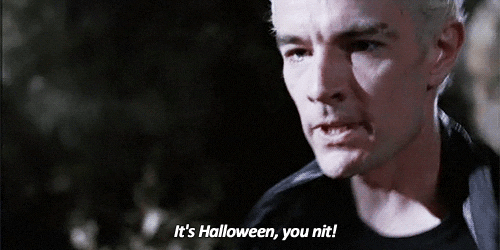 This show is fucking delightful, alright? It has the original Scooby gang, you got Spike, an anti-hero, and Buffy, a badass vampire slayer. It's incredibly written with romance, teenage angst, supernatural creatures, drama, and so much more! You can watch all the seasons on Hulu.
6. Psych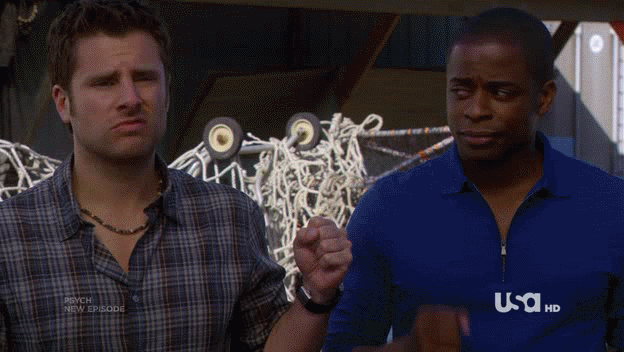 This show hasn't gotten the attention it deserves. Gus and Shawn are the ultimate brotp, nothing can ever or will ever come between them. It puts all other brotp's to shame. This show will have you constantly smiling! It's the perfect example of a feel-good show. You can watch all the seasons on Amazon Prime.
7. The Office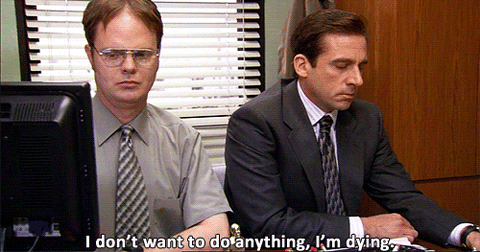 I've rewatched this show in its entirety like 5 times, and I laugh every. Single. Time. The cast chemistry is 100% on point. It will make you laugh and cry. The characters are so unique. The romances will make you giddy. Why hasn't everyone given this a shot? You can watch all the seasons on Netflix.
Movies:
1. To All The Boys I've Loved Before
This is cute af. This is a classic rom com that will bring you all the feels. The main character, Lara Jean, is fabulous! The love interest is a swoony and unproblematic sweetheart. The cinematography is beautiful, it will bring out so many emotions in you. And the sister dynamics are awesome (though I've heard it's even better in the books)! You can watch on Netflix.
2. Set It Up
This one definitely didn't get enough attention. This follows two overworked New Yorkers' with demanding bosses. They plan to set their bosses up together in hopes that they'll lighten up. This is the perfect movie to watch in your pajamas on a Saturday night. You can watch on Netflix.