What are you currently reading?

Renegades (Renegades #1) by Marissa Meyer
Secret Identities. Extraordinary Powers. She wants vengeance. He wants justice.
The Renegades are a syndicate of prodigies — humans with extraordinary abilities — who emerged from the ruins of a crumbled society and established peace and order where chaos reigned. As champions of justice, they remain a symbol of hope and courage to everyone… except the villains they once overthrew.
Nova has a reason to hate the Renegades, and she is on a mission for vengeance. As she gets closer to her target, she meets Adrian, a Renegade boy who believes in justice — and in Nova. But Nova's allegiance is to a villain who has the power to end them both.
What have you recently finished reading?
A Wish Upon the Stars (Tales From Verania #4) by TJ Klune 
Nearly a year ago, blinded by grief and betrayal, Sam of Wilds made a desperate decision to follow the Great White into the Dark Woods. Now, he emerges to a world changed.
The City of Lockes is a prison. The King has been locked away in the dungeons. The Kingdom of Verania has fallen, and the Dark wizard Myrin sits on the throne.
But soon after his return, Sam learns of a resistance fighting in his name led by a courageous knight, a defiant prince, a pissed-off unicorn, and a half-giant who wants to smash everything in sight. If he has any hope of defeating the villains who have taken their home, Sam must face the consequences of his choices—and the friends he left behind.
What do you think you'll read next?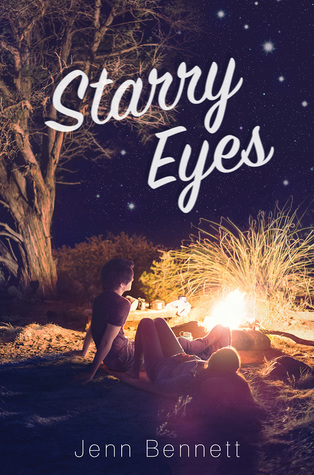 Ever since last year's homecoming dance, best friends-turned-best enemies Zorie and Lennon have made an art of avoiding each other. It doesn't hurt that their families are the modern day, Californian version of the Montagues and Capulets.
But when a group camping trip goes south, Zorie and Lennon find themselves stranded in the wilderness. Alone. Together.
What could go wrong?
With no one but each other for company, Zorie and Lennon have no choice but to hash out their issues via witty jabs and insults as they try to make their way to safety. But fighting each other while also fighting off the forces of nature makes getting out of the woods in one piece less and less likely.
And as the two travel deeper into Northern California's rugged backcountry, secrets and hidden feelings surface. But can Zorie and Lennon's rekindled connection survive out in the real world? Or was it just a result of the fresh forest air and the magic of the twinkling stars?