Sometimes I read too fast and can't keep up with the reviews. Here are a few of those books.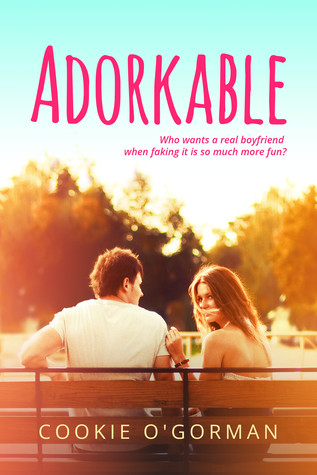 Adorkable by Cookie O'Gorman
Release Date: March 31, 2016
Genre: YA contemporary
Rating: 🌟 🌟 🌟 🌟
Look no further than the title y'all. This book is, well, adorkable.
This story was funny and light-hearted. Adorkable follows Sally Spitz who's tired of her best-friend and mom trying to set her up on dates. So she devises the following brilliant plan: a fake boyfriend. She decides to ask her other best friend, Becks, to pretend to be her boyfriend to get everyone off her back. Except this is a bit awkward, as she has had feeling for Becks for a loooong time.
There are two reasons why I didn't give this 5 stars. There is slut-shaming *long sigh* and the romance gets a bit cheesy at times. While a lot of people can read the synopsis and think "cliche" (though it kind of is) this is a feel-good YA contemporary, and if you're looking for a light and quick read look no further.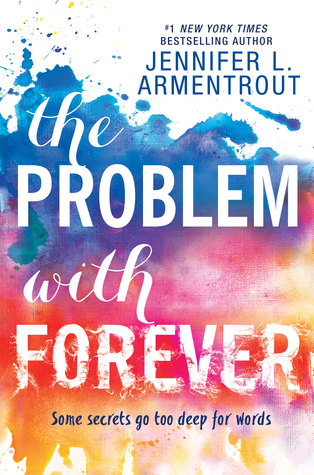 The Problem with Forever by Jennifer L. Armentrout
Release Date: May 17, 2016
Genre: YA contemporary
Rating: 🌟 🌟
So many fucking ellipsis. I know this is kind of weird things to say but c'mon, it was so obvious, and they were everywhere! I usually don't notice things like this. So when I noticed those ellipsis here, you know they were everywhere.
My main issue with this was that I think this was too long. This was 480 pages for fucks sake! It was 480 pages, and nothing really happened? I will admit I did like the characters a bit. I liked seeing Mallory grow into herself throughout the story, and I liked how sweet Rider was, but that's pretty much it. Plot wise I liked the prologue and I liked the last 20%, everything in the middle should have been condensed… by a lot.
This book just wasn't for me.
What I Didn't Say by Keary Taylor
Release Date: April 30, 2012
Genre: YA contemporary
Rating: 🌟 🌟 🌟 🌟
Sweet, short, and compelling.
Jake Hayes has been in love with Sam since the moment he saw her freshman year. Fast forward 3 years it's the beginning of freshman year and Jake is enjoying life while at a Homecoming party. One stupid decision leads to driving drunk and ending up with a post lodged into his throat in the crash, leaving him mute. Now Jake faces a choice: to drown in his own sorrow or to cope with a new normal.
"There's a lot of times when I almost feel like I'm trapped inside of myself. Like if I don't talk or yell or scream, or laugh I'm going to explode. A lot of the time it almost feels like I'm suffocating."
Jake was a very authentic character and I love that the whole book was in his POV. He had a lot of regrets for only being 18, one of them not being brave enough to tell Sam how he really feels. But throughout the story he was very brave, he tried so hard to not feel sorry for himself for what happened. I do wish the story hadn't focused so much on the romance and a bit more on Jake. He was definitely my favorite aspect of the story.