A weekly meme hosted by The Broke and the Bookish. This week's topic is… Top Ten Series I've Been Meaning To Start But Haven't

I'd like to say I will eventually read all this series, but…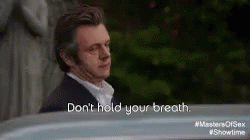 1. The Return (Titan #1) by Jennifer L. Armentrout – I really liked the Covenant series, so hopefully I'll get to this at some point in my life lol.
2. The Archived (The Archived #1) by Victoria Schwab – I really want to read this. But why should I if it's an incomplete series? I don't think Schwab has any plans to write this anytime soon.
3. Truthwitch (The Witchlands #1) by Susan Dennard – Honestly, I don't even know if I want to read this, but for some reason I haven't deleted this.
4. To Have and to Hold (The Wedding Belles #1) by Lauren Layne – This is a complete series and I love Lauren Layne. There is literally no reason for me not to have read this.
5. A Darker Shade of Magic (Shades of Magic #1) by V.E. Schwab – I know, I know. Everyone tells me to read it, and I will. Eventually…
6. Ruby Red (Precious Stone Trilogy #1) by Kerstin Gier – THIS HAS BEEN ON MY TBR SINCE 2013 WHY HAVEN'T I DELETED THIS YET.
7. Dirty (Dive Bar #1) by Kylie Scott – This sounds fun, but, you know, so many books not enough time.
8. Bite Me (Demon Underground #1) by Parker Blue – This book has also been on my TBR since 2013…
9. A Thousand Pieces of You (Firebird #1) by Claudia Gray – I've heard this is good. And I love the covers for all the books. *heart eyes*
10. Cracked (Soul Eaters #1) by Eliza Crewe – THIS SOUNDS SO GOOD OK. I'm actually planning on reading this soon hopefully.