Wrap Up
So I barely read any books during March because school sucks and it takes up all your time. But there were a few that really stood out and that I recommend to you all!
A Crown of Wishes (The Star-Touched Queen #2) by Roshani Chokshi. YA fantasy, 5/5 stars.
Magic Binds (Kate Daniels #9) by Ilona Andrews. Urban fantasy, 5/5 stars.
Grip by Kennedy Ryan. Contemporary romance, 4/5 stars.
TBR
There are also a bunch of books I'm really excited to start (and will hopefully have time for.) These are a few that are on the top of my TBR.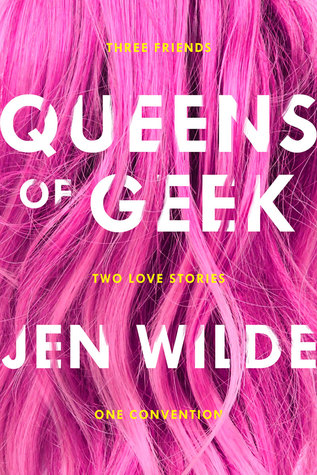 1. Queens of Geek by Jen Wilde. I got this book when it was first released and I've been dying to start, hopefully I will in the next day or two.

2. Alex, Approximately by Jenn Bennett. A few weeks ago I went to Apollycon in Orlando! It was all very exciting, and I was lucky enough to get an ARC of this there.

3. The Upside of Unrequited by Becky Albertalli. The excitement is real.
Thanks for reading! (: