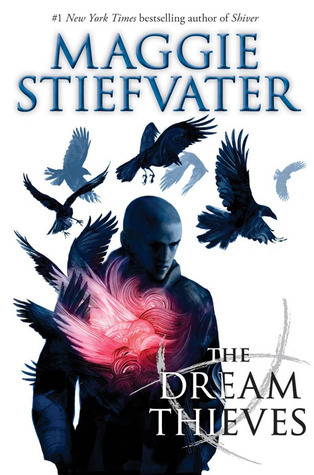 The Dream Thieves by Maggie Stiefvater
Series: The Raven Boys #2
Release Date: September 17, 2013
Rating: 🌟 🌟 🌟 🌟 🌟
If you could steal things from dreams, what would you take?
Ronan Lynch has secrets. Some he keeps from others. Some he keeps from himself.
One secret: Ronan can bring things out of his dreams.
And sometimes he's not the only one who wants those things.
Ronan is one of the raven boys—a group of friends, practically brothers, searching for a dead king named Glendower, who they think is hidden somewhere in the hills by their elite private school, Aglionby Academy. The path to Glendower has long lived as an undercurrent beneath town. But now, like Ronan's secrets, it is beginning to rise to the surface—changing everything in its wake.
"In that moment, Blue was a little in love with all of them. Their magic. Their quest. Their awfulness and strangeness. Her raven boys."
Set shortly after The Raven Boys, the students of Aglionby Academy are still looking for the Welsh king. While this story is told from multiple POVs, its main focus is on Ronan Lynch, a dream thief.
"He was brother to a liar and brother to an angel, son of a dream and son of a dreamer."
I was pretty nervous to read this book considering how much I loved the first one.But his was even better than the first. At the end of book one we discovered that Chainsaw, Ronan's raven, came from his dreams and this book starts off right after that.
By far, the best thing about this series are the characters. I love each character for different reasons, but it's impossible for me to pick a favorite. I worry for Adam, he struggles with so much. My love for Noah has grown even more, though I wish he would have come out more. Blue got even more interesting and awesome in this one. Gansey will always have a special place in my heart, seriously he's amazing. We also got to learn so much about Ronan here and my heart just ached for him and his loneliness. Chainsaw is all kinds of awesome.
Adam's response was buried in the sound of the second-story door falling open. Noah slouched in. In a wounded tone, he said, "He threw me out the window!"

Ronan's voice sang out from behind his closed door: "You're already dead!"
There's also a new character who's quickly introduced in his own chapters known as The Gray Man. He definitely added to both the mystery and the character dynamics. I didn't really know what his deal was. Was he evil? A sociopath? Or just immoral? Whatever he is, all I can say is that I really liked him.
Like all of Stiefvater's books, The Dream Thieves is carefully planned, extremely detailed and elegantly written. Stiefvater's writing is practically flawless, her words are vibrant, rich, and heartbreaking.
This is more of a character driven book than an action-packed book, but that's fine since the characters are so wonderful and well-rounded. The setting is magical and makes it the perfect atmosphere for the story to unfold. And the story itself is original. This is definitely a one of a kind.
"While I'm gone," Gansey said, pausing, "dream me the world. Something new for every night."