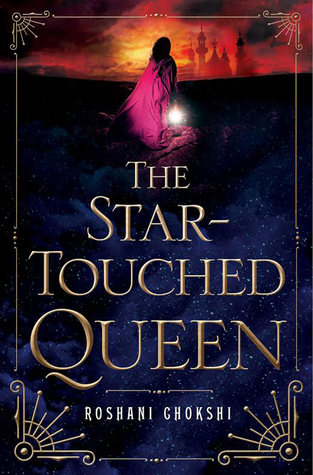 The Star-Touched Queen by Roshani Chokshi
Release Date: April 26, 2016
Genre: fantasy
Rating: 🌟 🌟 🌟 🌟 🌟
Cursed with a horoscope that promises a marriage of Death and Destruction, sixteen-year-old Maya has only earned the scorn and fear of her father's kingdom. Content to follow more scholarly pursuits, her world is upheaved when her father, the Raja, arranges a wedding of political convenience to quell outside rebellions. But when her wedding takes a fatal turn, Maya becomes the queen of Akaran and wife of Amar. Yet neither roles are what she expected. As Akaran's queen, she finds her voice and power. As Amar's wife, she finds friendship and warmth.
But Akaran has its own secrets – thousands of locked doors, gardens of glass, and a tree that bears memories instead of fruit. Beneath Akaran's magic, Maya begins to suspect her life is in danger. When she ignores Amar's plea for patience, her discoveries put more than new love at risk – it threatens the balance of all realms, human and Otherworldly.
Now, Maya must confront a secret that spans reincarnated lives and fight her way through the dangerous underbelly of the Otherworld if she wants to protect the people she loves.
Inspired by Indian mythology.
"That night, I dreamed of locked doors and baying hounds, rooms that were night-dark and a beast-king that smiled and laughed around a mouthful of broken stars to sing one phrase over and over: I know the monster in your bed."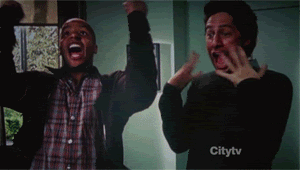 Okayokayokay. *tries to gather thoughts and fails profusely*
If I had to describe The Star-Touched Queen in one word, it would be magical. Everything about this was magical: the writing, the romance, the characters, the world-building, the cover.
THE WRITING WAS EVERYTHING. It was honestly flawless and filled with vivid imagery and dreamy sentences. It accurately expressed the elegance and beauty of the retelling. The Indian folklore and Greek mythology were amazing to read about and the world-building was so intricate and descriptive I was in a state of delirious happiness the whole time.
Another bright spot was Maya. She's a seventeen year old princess who lives in the royal palace. Since her birth she has been cursed with a horoscope that promises death and destruction to her marriage. Because of this she is feared by the people in her father's kingdom and is constantly alienated.
One day Maya receives a huge shock when she finds out she's engaged to a prince, Amar, in order to avoid war between their nations. Despite the horoscope though, Maya finds acceptance and friendship, of course this isn't where the story ends but I can't really want to say anymore.
"I didn't want the prince from the folktales or some milk-skinned, honey-eyed youth who said his greetings and proclaimed his love in the same breath. I wanted a love thick with time, as inscrutable as if a lathe had carved it from night and as familiar as the marrow in my bones. I wanted the impossible."
Both Maya and Amar are extremely likeable characters. Watching their relationship develop and grow was beautiful and my fangirl heart could barely take it. You could practically feel their chemistry during their scenes and dialogue.


The plot never got boring and was filled with twists and turns that all lead up to one amazing conclusion.
This was one of my most anticipated read of 2016 and it did not disappoint! I think there's going to be a companion novel? Definitely excited for that. The Star-Touched Queen hits shelves on April 26 and you guys should definitely check it out.
Thank you Netgalley for this ARC!