A weekly meme hosted by Breaking the Spine, that spotlights upcoming releases we are eagerly anticipating.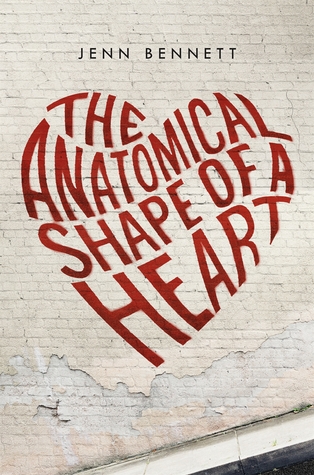 Title: The Anatomical Shape of a Heart
Author: Jenn Bennett
Release Date: November 3, 2015
Artist Beatrix Adams knows exactly how she's spending the summer before her senior year. Determined to follow in Leonardo da Vinci's footsteps, she's ready to tackle the one thing that will give her an advantage in a museum-sponsored scholarship contest: drawing actual cadavers. But when she tries to sneak her way into the hospital's Willed Body program and misses the last metro train home, she meets a boy who turns her summer plans upside down.
Jack is charming, wildly attractive . . . and possibly one of San Francisco's most notorious graffiti artists. On midnight buses and city rooftops, Beatrix begins to see who Jack really is—and tries to uncover what he's hiding that leaves him so wounded. But will these secrets come back to haunt him? Or will the skeletons in Beatrix's own family's closet tear them apart?
(Goodreads)
What are some books you guys are eagerly waiting for?
About Andie
I love long walks through the bookstore and am too sarcastic to carry on a normal conversation.